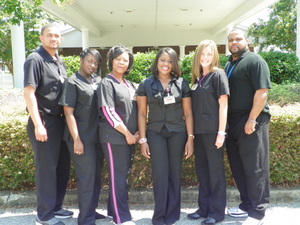 Comprehensive Rehabilitative Services are provided by a fully staffed in-house Physical, Occupational and Speech Therapy Department.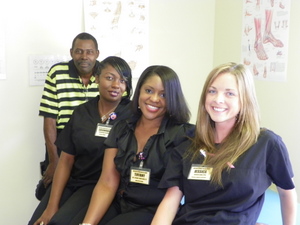 Physical Therapy – Our Physical Therapy Department provides services on a short-term, long-term and outpatient basis and is comprised of our Director of Rehab, Tiffany Crutcher, DPT with Arthur Smith, LPTA and Jessica Clark, LPTA. Services include: Stroke Rehabilitation, a wide range of Orthopedic/Post-surgical Orthopedic conditions, Sports Injuries, and Cardiac Rehab programs. These programs can also be provided on an outpatient basis through RehabConnect located at our facility.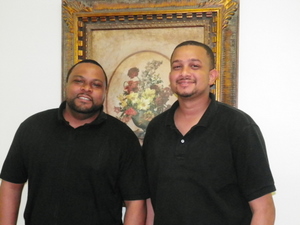 Occupational Therapy – Our Occupational Therapy Department is headed up by LaDerrick Caldwell, OTR and Erick Greer, COTA. Services include: Stroke Rehabilitation; Pain Management; Orthopedic and post-surgical Orthopedic therapies; Sports Injuries and Cardiac Rehab programs.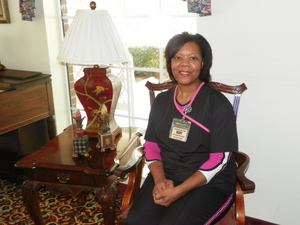 Speech Therapy – Mary Hudson, SLP provides a wide range of speech, swallowing and cognitive therapies for residents on a short and/or long-term basis.